Paul Pierce made the 164th postseason appearance of his career, but the night didn't bring the ending the Los Angeles Clippers wanted.
The Truth and Co. were stunned at the buzzer by one of Paul's former Brooklyn Nets teammates, Joe Johnson, who hit the game-deciding shot as time expired, giving the Clips a 97-95 defeat to the Utah Jazz in Game 1 of the Western Conference playoffs.
"We've got to be better," L.A. point guard Chris Paul said. "They played harder, they were more physical."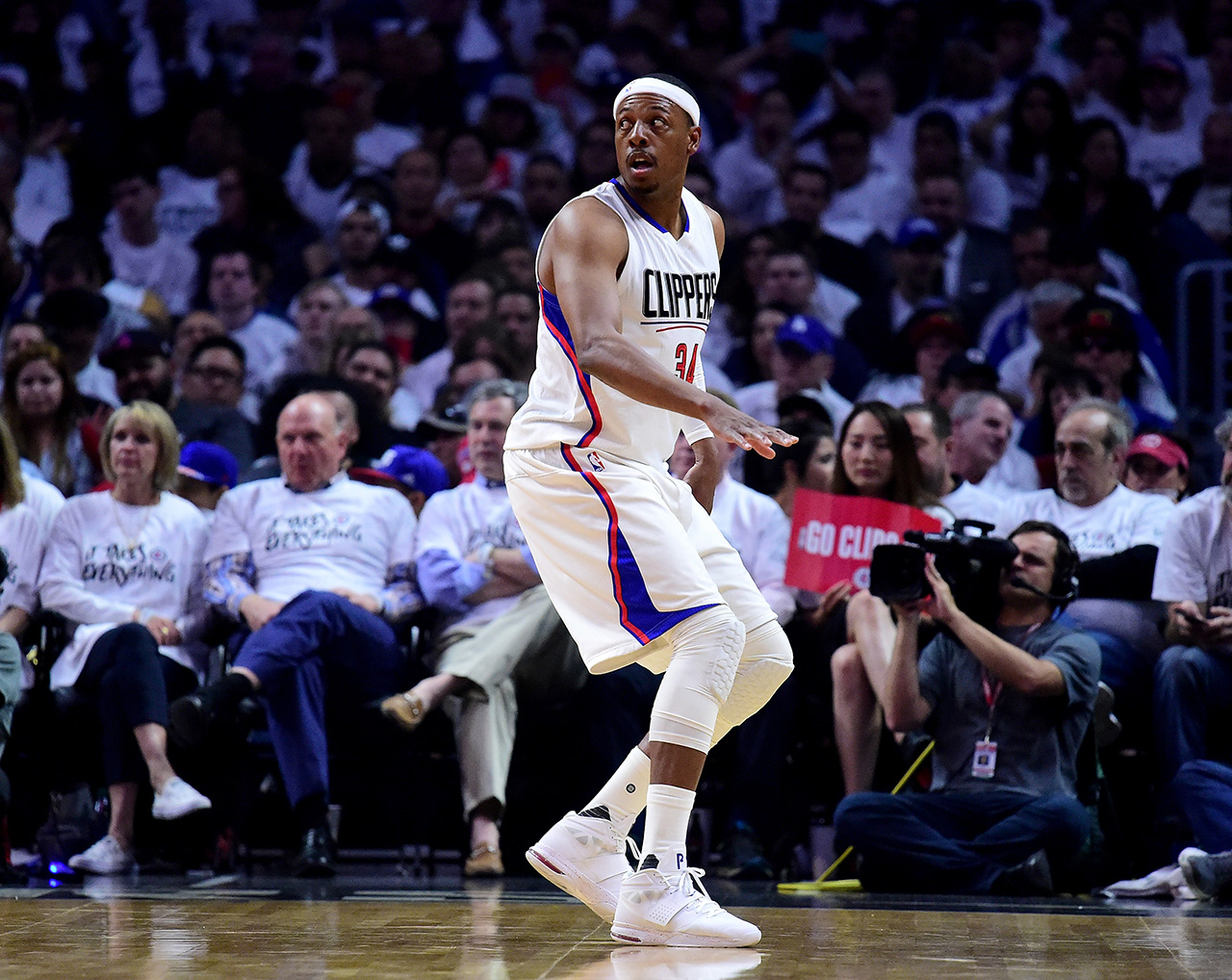 No. 34 checked in early in the second quarter with his squad holding a 30-26 lead. He dished out the first of his two assists on the night on a 16-foot jumper by Jamal Crawford. Moments later
Moments later The Truth pulled down a Derrick Favors miss and fed Crawford again in transition to make it a 36-30 advantage.
The contest was tied at halftime and remained close throughout. The Jazz pulled ahead in the fourth quarter, but a CP3 floater tied the game at 95 with 13 seconds to go. Utah elected not to call a timeout, and Johnson found just enough of an opening in the L.A. defense to steal the victory—and home-court advantage.
The Clippers just edged the Jazz in the Western Conference standings to take the fourth seed and home-court in the first round, but just like that Paul and Co. will need at least one road win to capture a series win.
"We fought until the end of the year to get it, and now we've given it right back," Clippers coach Doc Rivers said.