The 19th and final NBA season of Paul Pierce's illustrious career begins on Thursday night.
After spending the entire offseason deliberating whether he had played his last game or if he would return for Season 19, Paul announced last month, via The Players Tribune, that he would return for the 2016-17 season, calling it his last in the NBA.
"Just like any difficult decision, I think you've got to be at peace with yourself. I'm at peace with retiring, but I've got one more ride left. One more season. One more opportunity," he wrote. "With the Clippers, in the city where I grew up, I feel like I have that opportunity on a great team. We're hungry. We want to win a championship."
Paul's Clippers open their 2016-17 campaign against the Trail Blazers in Portland with a nationally televised tilt on Thursday. The Truth will miss the opener after suffering a sprained right ankle during practice on Tuesday, but his veteran presence will surely be felt among his teammates.
Over the course of his career, Paul has built a reputation as a leader, and his final season in the league shall be no different. The 10-time NBA All-Star has taken several young Clippers players under his wing, including rookie Diamond Stone, teaching the 19-year-old the ins and outs of the game.
"I'm just trying to pass something to him. That's all," Paul said of working with the former Maryland standout. "Just give something to the younger generation. That's why I've been out there working with him pretty much every morning, lifting, just teaching him what it's going to take."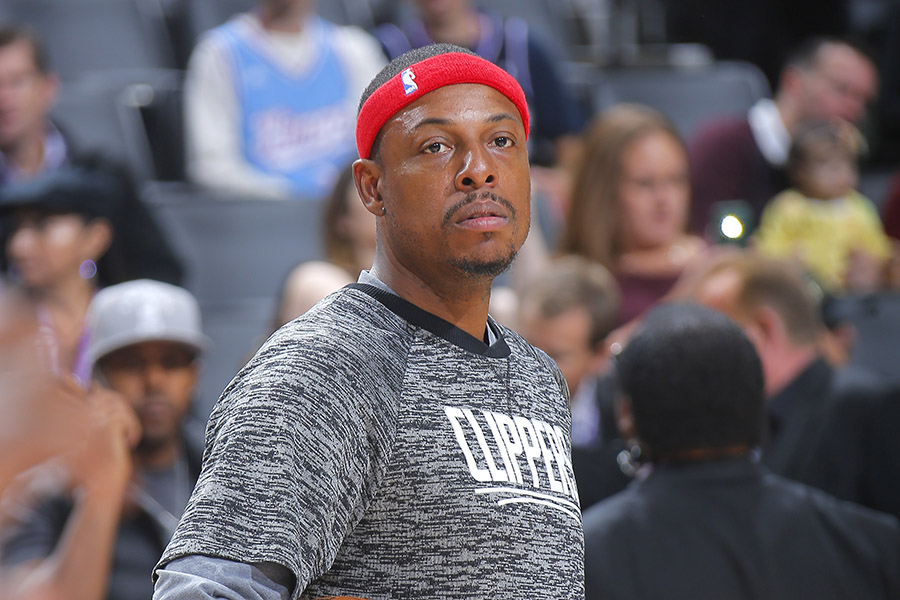 Stone, like many of his Clipper teammates, will likely spend this season trying to soak up everything he can from Paul, who has much knowledge to offer after spending nearly two decades in the league.
"It means a lot because it's Paul Pierce," Stone said. "Working with a guy with 26,000 points and learning every little detail about footwork and shot fakes and everything, it helps my game."
Paul hopes to watch all of his teammates improve their game, while making any impact he gets the opportunity to on the court, as the Clippers seek a title for the first time in franchise history. And while this Los Angeles squad has yet to make it over the hump, No. 34 is no stranger to winning the championship — and neither is current L.A. coach Doc Rivers.
Back in 2008 with the Boston Celtics, Paul and Doc both reached the NBA's summit for the first and only time in their long careers, helping Boston winning a championship and raise banner No. 17 in franchise history. While achieving a similar goal in LA would be a franchise first, the duo hopes to do the same with the Clippers this coming. Expectations have been on the rise for this 2016-17 team, and Rivers sees that as something to be embraced.
"Well, No. 1, it's not a burden. It's an honor. It really is," Rivers said. "I've never looked it as a burden. Why should people expecting you to win ever be a burden?  I've never figured that one out. You should be excited and happy any time you're in the NBA and you're on a team that people think you're good. That's a pleasure."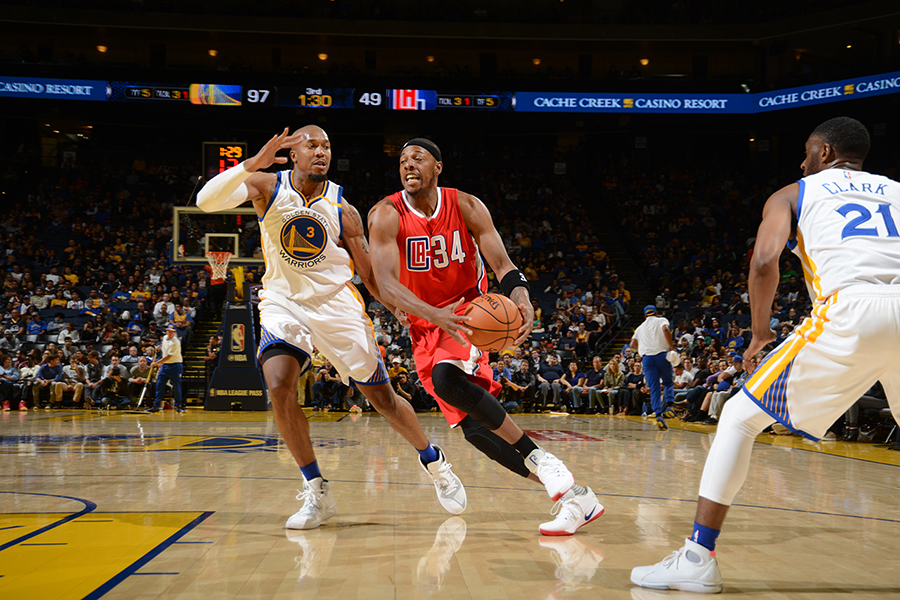 Along with The Truth, who returns to LA for a second season after a long tenure in Boston followed by brief stops in Brooklyn and Washington, D.C., the Clippers return a solid core.
That group is led by All-Star point guard Chris Paul (19.5 ppg, 10.0 apg), shooting guard J.J. Redick (16.3 ppg, .475 3P%), power forward Blake Griffin (21.4 ppg, 8.4 rpg) and center DeAndre Jordan (13.8 rpg, 2.3 bpg). The team also boasts the reigning Sixth Man of the Year, Jamal Crawford, as well as Austin Rivers, who showed his mettle and value to the team
last postseason.
After suffering a bevy of injuries, the Clippers were knocked out of the first round by none other than the Blazers, so Thursday's rematch should highlight a busy day in the NBA.
"Even the first teams playing, everybody's nervous, but it's an anxious, not scared, type of thing," Rivers said. "You just want to play already. We're excited. We're just going to go out there and hoop. It's going to be a fun environment considering that it's the team that knocked us out for the first game of the year. We've got our whole team back … so do they. It's going to be an exciting game."
After finishing exhibition play with a 3-3 mark, including a win over the Blazers, the Clippers are ready to get the regular season rolling in Portland, where tip-off is slated for 7:30 p.m. PT at the Moda Center and the game can be seen on TNT. LA hopes to find their groove early, as nine of their next 14 games are at home, beginning against the Utah Jazz on Sunday, Oct. 30 at 1:30 p.m. PT.
Paul not only hopes to lead a group of newcomers and fellow veterans alike to the Clippers' sixth straight postseason appearance, but also to a title. The hunt begins now.