Paul Pierce will certainly be enjoying this season like it's his last.
The 10-time NBA All-Star announced via The Players Tribune on Monday that he would be retiring following the upcoming 2016-17 season.
"This is it, my final season," Paul said. "It's time to move on from the game of basketball. Just like any difficult decision, I think you've got to be at peace with yourself. I'm at peace with retiring, but I've got one more ride left. One more season. One more opportunity."
As he enters his 19th season, Paul has ambitions of leading the Los Angeles Clippers back to the postseason. Injuries plagued the Clips last year, particularly in the playoffs, and as a direct result they made a first-round exit, falling to the Portland Trail Blazers in six games.
"I think why not give it one more shot, especially the way we went out of the playoffs, the injuries," Paul said at Clippers media day Monday. "Obviously, you've got to be good, you've got to be lucky, but I just want to give it one more shot."
The thought of bringing a championship home drove the Inglewood, Calif. native to stick around another season. And while the competition will be tough, with the defending champion Cavaliers still strong and the re-tooled Golden State Warriors at the top of a tough Western Conference, Paul believes that if any team is capable of earning a title, the Clips are equipped to do so.
"To me, I think we have a super team here," The Truth stated at Clippers media day on Monday. "You look at Chris Paul who's been first-team all-NBA … Blake Griffin first-team … DeAndre Jordan currently first-team All-NBA. I mean how many teams can currently say that? You have the best three-point shooter in the NBA (J.J. Redick). You have the Sixth Man of the Year (Jamal Crawford). I mean why is this not a super team? What defines super team? When you look at those stats and you hear what I'm saying, this could very well easily be what's considered a super team."
Paul is no stranger to super teams. In 2008, under the direction of current Clippers coach Doc Rivers, Paul, Ray Allen and Kevin Garnett formed the formidable Big 3 to lead the Boston Celtics to a championship. No. 34 spent the first 15 seasons of his storied career with the Cs, nine of which were under the guidance of Rivers. So the coach, who will lead Paul's squad once more in 2016-17 has a lasting connection to The Truth that will make this final season for Paul extra special.
"Paul has meant a lot to me, obviously," Rivers said. "When you win a title with someone, just like him and KG and the whole group, you're connected with that person, those people for the rest of your lives, and you should be."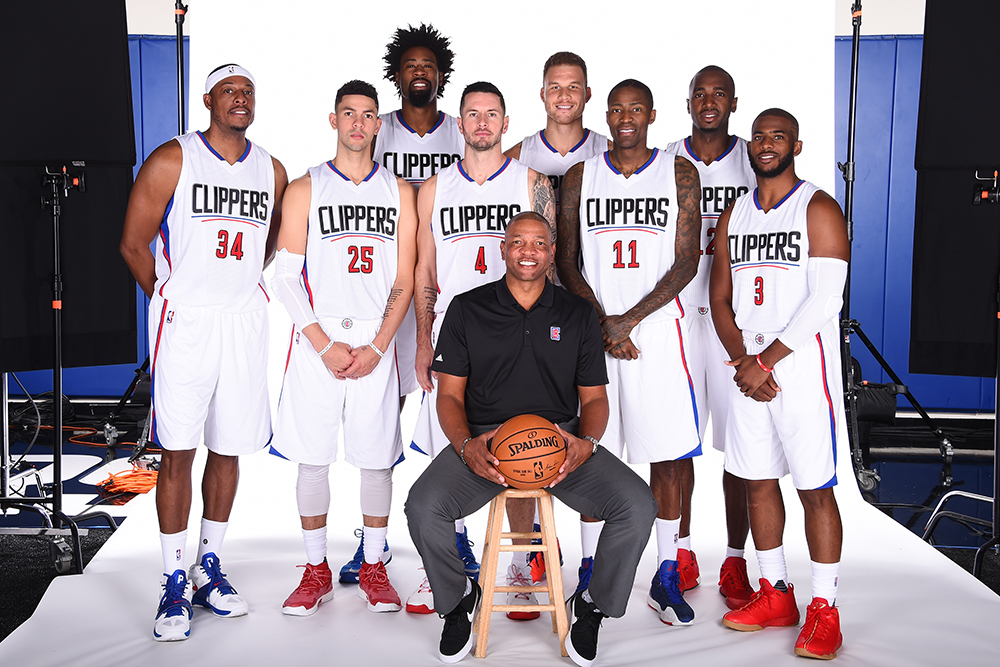 Paul and Doc are both excited to give it all they've got for one last chance at a championship together.
"After 18 NBA years, it's hard to believe I'll be playing in each arena for the last time," Paul wrote in his Players Tribune essay. "So I'm going to enjoy every practice, every bus ride, every team dinner, every time running out through the tunnel. I'm going to do my part to give us a shot at the ultimate goal."
RELATED LINKS