Paul Pierce and the Los Angeles Clippers fought until the final horn Friday, but ultimately saw their season come to an end with a 106-103 defeat to the Portland Trail Blazers in Game 6.
Although the Clips came up short in the first-round, best-of-seven series, The Truth was proud to be part of the valiant effort by the shorthanded group.
"You saw it in everybody's eyes – this group didn't have no quit in them no matter what the circumstances were," Paul said. "It didn't take away from the guys' effort. … I'm proud of everybody. It was great being able to play with a good group of guys like this."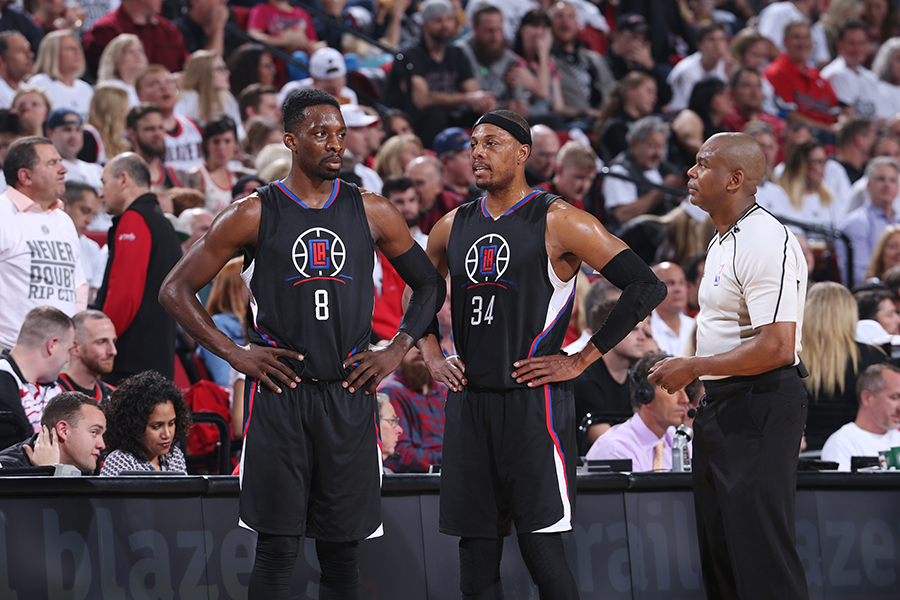 Paul picked up three points, two rebounds and a steal in 17 minutes, as five Clippers reached double-digit scoring. With leading scorers Chris Paul (right hand) and Blake Griffin (left quad) sidelined with injuries, Austin Rivers put forth perhaps his greatest performance as a Clipper.
Rivers caught an elbow to the eye while going for a rebound. Bloodied and bruised, Rivers continued to play without the vision of his left eye on his way to totaling 21 points, six rebounds and eight assists.
"A lot of people doubted me when I came to L.A. a year ago," Rivers said. "People thought I was just getting a chance because of my father, (head coach Doc Rivers). Jamal was the one who — Jamal believed in me, man. We've come a long way."
Jamal Crawford, the newly-crowned Sixth Man of the Year, poured in 32 points off the bench to lead all scorers.
But on the other end, point guard Damian Lillard (28 points, seven assists) and shooting guard C.J. McCollum (20 points) led the Blazers to their fourth straight victory in the series.
Rivers had the chance to tie the game and potentially force a Game 7. He threw up a triple, but couldn't connect as the final horn sounded.
Although the final trey missed the mark, three-pointers were the difference throughout the contest. The Clips pushed through the paint to outscore the Blazers, 50-36, but Portland outscored L.A. from the perimeter, 42-12.
The game was nip-and-tuck the entire way, with 10 ties and 19 lead changes. Neither team led by more than seven points at any given time.
Paul knotted the game at 24-all with a deep, pull-up three to close the opening stanza. No. 34 was held scoreless the rest of the way, but his steal in the third quarter allowed Rivers to lay in a basket in transition to get within two, 72-70.
The game was tied at 103 with 15 seconds remaining in the final frame, but Mason Plumlee connected on three free throws to put the game out of reach.
"Every year when you lose that game, when you say it's time to go home and no more basketball for the year, and you're not holding up that trophy, it's a tough pill to swallow," Paul said. "If you're any type of competitor, if you have any type of dream, you're always thinking about winning that championship."
With feelings still fresh, Paul didn't want to make any quick decisions about his future in the NBA.
"I don't want to make an emotional decision," Paul said. "Every heartbreak makes you want to come back."
The 18-year veteran has two years left on his contract with the Clippers.
"Each and every year for the last couple years, I've thought long and hard about walking away from the game," he said. "The process is going to continue this summer, as I think long and hard, step closer to getting older in age. (It's) seeing how my body feels, talk to my family. I just don't want to make an emotional decision right now. I'll just take some time off, sit down with my family and think long and hard."
RELATED LINKS