Paul Pierce's veteran leadership played a major role in a come from behind Los Angeles Clippers victory Wednesday night—and his near double-double didn't hurt either.
Down two bigs with DeAndre Jordan and Blake Griffin both out of the lineup and trailing by 16 points in the first half against the Miami Heat, The Truth kept spirits—and scoring—up en route to a 104-90 victory at the Staples Center. Paul finished with 15 points and nine rebounds to fuel his team's 10th consecutive victory.
No. 34 sparked a comeback, scoring eight straight points as part of a 14-5 run to end the second quarter. That cut the 16-point deficit down to just seven at the break. In the locker room, The Truth made sure his team kept that momentum going.
"Paul was great at halftime," Clippers coach Doc Rivers said. "He kept saying, 'We're going to win this game, guys. I'm telling you, we're going to win this game.' And I thought it was really good for our guys."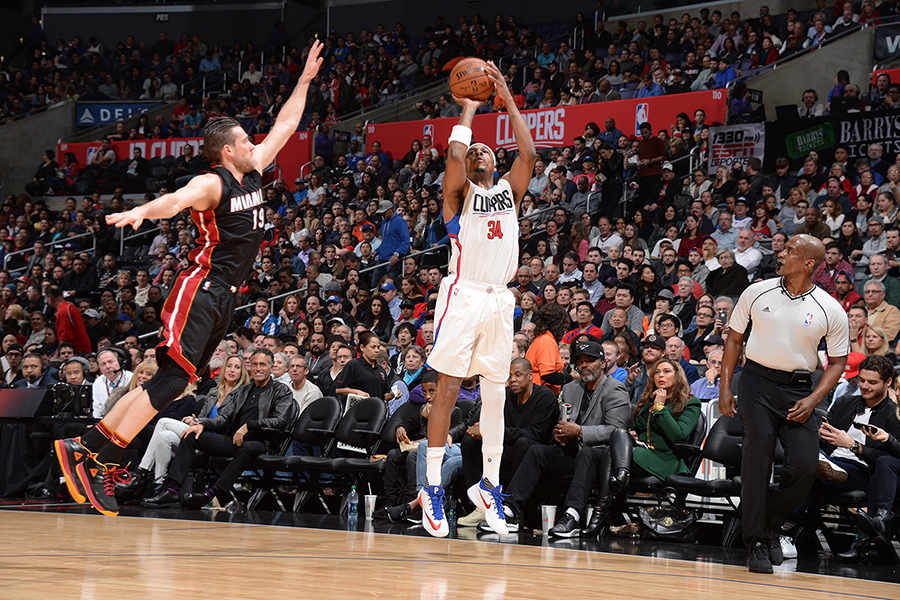 Paul scored the first of those eight points when J.J. Redick found him for an open three from the corner. Then the 17-year veteran created his own shot with a step-back jumper and drained another triple to cut the Heat's lead to 10, 49-39, with 2:55 left in the period.
The Truth's enthusiasm jolted the Clips into attack mode, and they opened the second half hitting seven of their first eight attempts from the floor as part of a 38-10 run that spanned from the 4:23 mark of the second to the 5:57 mark of the third.
After switching gears at halftime, the Clippers kept their foot on the gas for a 34-17 third quarter, totaling twice as many points as the Heat, who struggled to protect the ball.
Pablo Prigioni swiped three steals in less than a minute in the third frame, and totaled eight thefts in 15 minutes of playing time. The only other player to nab that many steals in less than 20 minutes is the L.A. head coach Doc Rivers, who accomplished the feat in 1991 when he played for the Clippers. Los Angeles tallied 21 points off 24 Heat turnovers over the course of the game.
"We always tell our team: your offense will always fail you, your defense can never let you down," Rivers said. "In the first half, our offense was failing us, and it bled over into our defensive effort. And then in the second half, the ball just started going in and everybody played harder."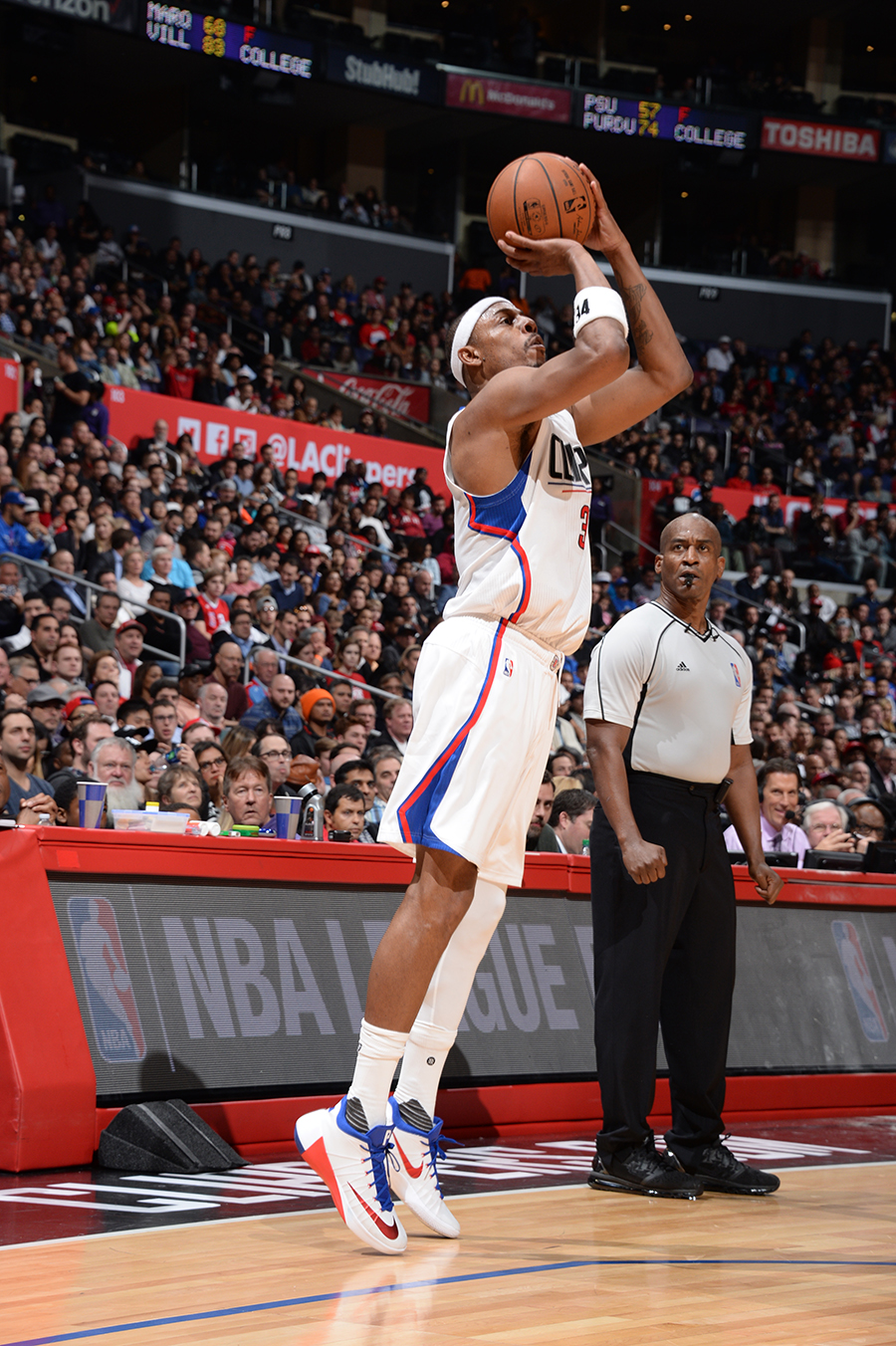 Ahead 79-69 to enter the final frame, Paul, whose nine rebounds were a season-high, was no longer needed on the court. The second unit closed out the game strong, and point guard Chris Paul was the only starter to see minutes (3:06) during the fourth quarter.
No. 34 was one of four Clippers starters in double figures. Cole Aldrich stepped up in Jordan's absence for a team-high 19 points. Suffering from pneumonia, Jordan saw his NBA-leading consecutive games played streak snap at 360. Pneumonia was also the cause of his last missed game in March 2011.
"We're just holding the fort down until we can get healthy," said CP3, who finished with 15 points, 12 assists and four steals. "But with these guys missing games, giving other guys an opportunity to build their confidence… when they come back, it just adds that much more depth to our team."
The Truth remained in the starting five with Griffin still sidelined with a partially torn left quadriceps tendon, and his veteran experience has paid dividends in keeping the Clippers afloat during times of adversity.
"It's great to have Paul and Chris and all these guys that have years and years of experience," Aldrich said. "The big thing for us is that we're believing that we can win these games, and we know that we're going to win these games because it's just getting through that adversity."
Great win tonight Dj Blake get better fellas we need y'all

— Paul Pierce (@paulpierce34) January 14, 2016
NEXT UP
Paul and the Clippers get two days of rest before welcoming the Sacramento Kings to the Staples Center on Saturday.
L.A. (26-13) is 2-0 versus Sacramento (15-23) this season, with a pair of wins by five points each back in October. The Kings have fallen in three of their last four and travel to Utah on Thursday to play the first of their three-game road swing before heading to Los Angeles.
Tipoff between the Clippers and Kings from Staples Center  is set for 7:30 p.m. PT on Saturday and the game can be seen on Prime Ticket.
RELATED LINKS