Paul Pierce and the Los Angeles Clippers continued their ramp up toward there regular season with a win over the defending NBA champions on Tuesday night.
The Clippers exploded offensively, blasting the Golden State Warriors 130-95. The Clips received contributions from all 15 of their active players on the night. That included The Truth, who finished the contest with seven points, six rebounds, a block, and an assist while knocking down one of his two three-point attempts. No. 34 came off of the bench on Tuesday, but still logged 18 minutes of playing time which was his highest total of the preseason and helped his team notch a plus 14-scoring advantage while on the floor.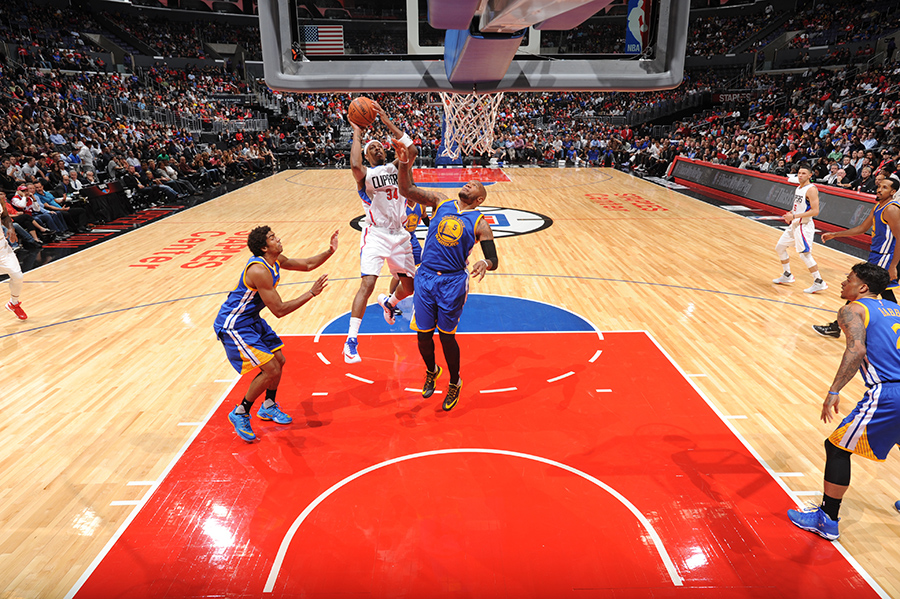 Paul acknowledged this week that he needs some time to ease into things so he can preserve his body for the long season ahead. The Truth also said Doc Rivers wants to ensure the veteran makes his way through these stretch of preseason games injury free.
"Doc understands it's a long season," Paul said. "We're trying to get through the preseason without any injuries. Just taking my time, it takes these old legs a little bit longer to warm up so Doc's not going to push it with me. He's going to give me time to rest and it just preserve my legs because the most important thing is being ready for the season and just being strong going into it."
Paul made some key plays in the Clipper victory on both ends of the court. Towards the end of the third quarter, Pierce found Austin Rivers driving in the lane and set him up perfectly for a dunk for No. 34s first assist of the night.
Paul Pierce still got game

— FillingVoidsSince09' (@Void_Filler09) October 21, 2015
Paul Pierce will be the difference maker for the Clippers in the playoffs

— Kori J (@Korbron) October 21, 2015
With about ten minutes remaining in the game, Pierce's defensive tenacity was on display as he blocked Leandro Barbosa's field goal attempt. About a minute later, No. 34 drained a three-pointer, which extended the Clippers lead to 111-82.
Paul Pierce is still BUCKETS!

— Man on the Moon (@diegodee15) October 21, 2015

https://twitter.com/Ginthecut/status/656695168511283200
https://twitter.com/Youngafricking/status/656692838005153792
Paul's role with his new team is yet to be defined as he has been playing with different units throughout the preseason. As Coach Rivers tries to gauge the best way to utilize his lineup, Pierce is content with being used whichever way benefits the team. Paul's top concern is about learning his teammates' tendencies and getting adjusted to the new system so he can be ready whenever his number is called upon.
"A lot of these guys I've known before I got here. So as far as getting to know them off the court, that wasn't really a problem. But I think it's all about getting adjusted to everybody's game, getting adjusted to a new offense, style of play," Pierce explained. "But that's pretty much the main thing right there and that's going pretty good."
The regular starters for the Clips appeared to be in mid-season form as Blake Griffin, Chris Paul and DeAndre Jordan all put together impressive performances. Griffin had a monster night offensively scoring 29 points. CP3 looked like his usual self, dishing out ten assists to go along with seven points in only 18 minutes of action. Jordan recoded the team's only double-double of the night with 10 points and 10 boards.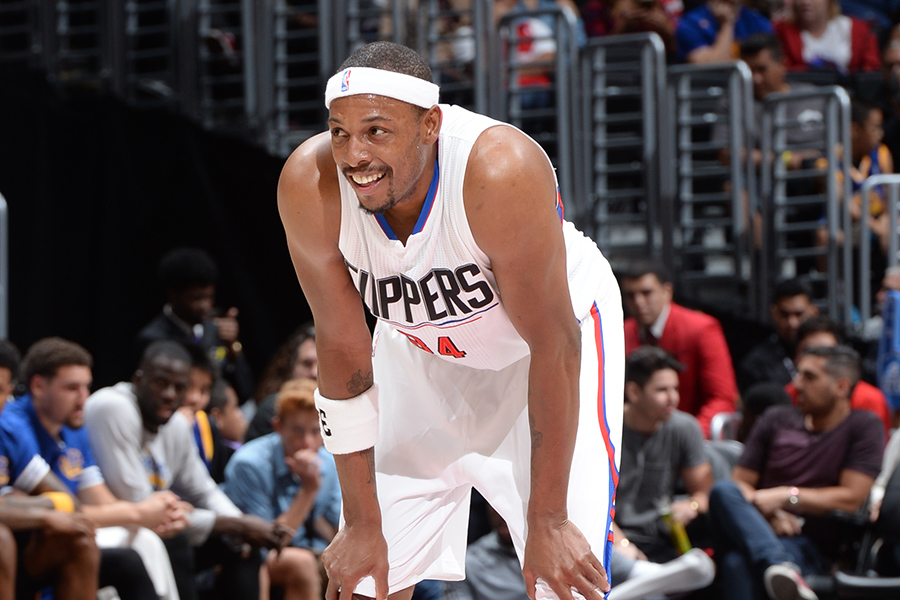 Austin Rivers also had a big night. Doc's son scored 16 points in his 20 minutes of playing time, coupled with an assist and a nice steal on an off-target Draymond Green pass in the third quarter. His 16 points were second behind Griffin for the team lead. The Clips led 31-20 after 12 minutes and never really looked back. By halftime, they had built an insurmountable 67-43 lead.
Pierce's versatility will be a valuable asset for Doc and the Clippers as he tries and figures out what unit Pierce will be a part of to start the season, whether that's starting or coming off the bench. No. 34 is still focused on developing chemistry with both groups and he feels he would be a good fit with either unit this season.
"I think it's just about developing the chemistry regardless," the Truth explained. "I can play multiple positons, do multiple things on the court, so whether it's for the first unit or the second unit I feel I'm a good enough pair."
The Clippers are slated to close out the preseason on Thursday night when they take on the Portland Trail Blazers at the Staples Center. The game will start at 7:30 p.m. PT and be aired on Prime Ticket.