When Paul Pierce entered free agency after his 17th season in the NBA, he had one goal in mind—adding a second championship to his Hall-of-Fame resume—and in returning home to join the Los Angeles Clippers, The Truth believes that goal is well within reach.
Last season with the Washington Wizards, No. 34 showed that he has plenty left to provide, particularly for a team with playoff and championship aspirations. Now, as he enters the final chapter of his storied career, he's ready to give everything he has left to obtaining title No. 2.
"This is probably the last ride of my career," Paul said Tuesday during his first public appearance with the Clippers in their free-agent signing press conference. "I think this is where I'm going to end it, so I'm going to go all in. And if we can win a championship here for the Clippers, this will be everything for me."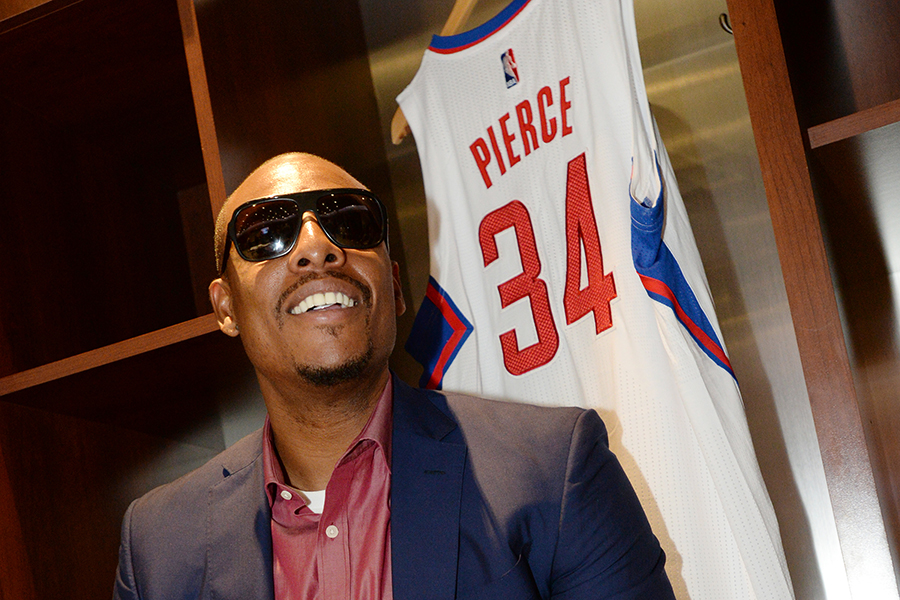 There was also a level a comfort involved with being able to return to L.A., where the Truth was a star at Inglewood High School. In joining the Clippers, he was also reunited with his former head coach, Doc Rivers. The two worked together to capture a championship, and Paul a Finals MVP, with the Boston Celtics in 2008.
"I played with Doc longer than any coach I ever played for in my career," Pierce said. "Definitely comfortable being around him, being with him. So that really helps out, especially when you go into a new situation, being around things you're comfortable with."
The Truth also said joining the Clippers was "a tremendous opportunity" and "a dream come true" after growing up and playing high school ball nearby. He has been on record saying he's always wanted to play in his hometown, but just going home wasn't enough.
No matter where Paul ended up, he wanted his efforts to go toward winning at title. In his home city of L.A., and playing on a stacked Clippers roster, The Truth believes he has found the perfect mix.
"I'm here with the same goal in mind that everybody else's goal is, and that's to win the championship," Paul said. "Truthfully, if I didn't think the Clippers were close, then no matter home or not, I probably wouldn't have made this decision."
Pierce anticipates Rivers keeping his minutes in check during the regular season and even keeping him out of some games in order to keep the teams aging superstar feeling a little younger when the postseason rolls around. That formula worked well in D.C. last year, where Paul's workload decreased late in the regular season, allowing him to come through with some spectacular play in the playoffs.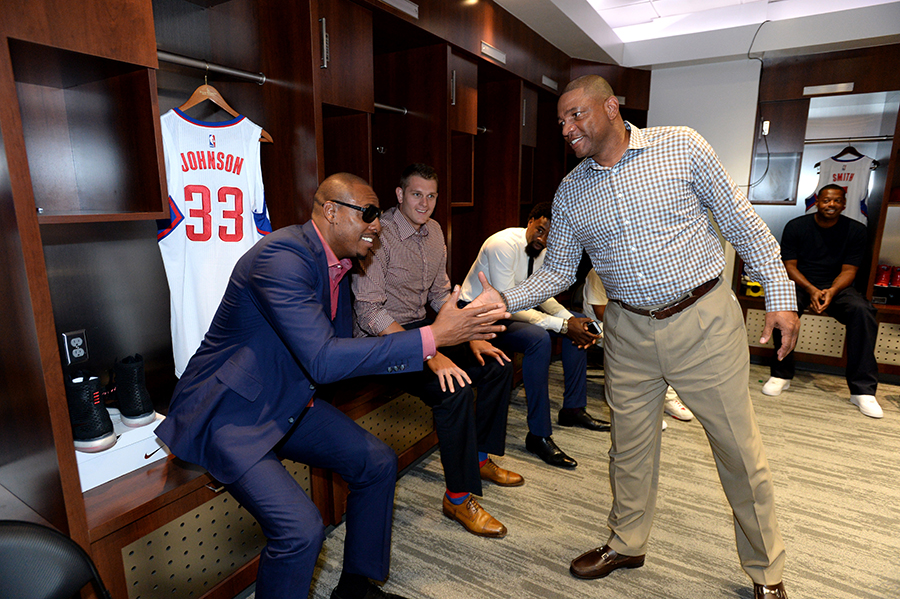 The postseason, Paul says, will be priority No. 1. Los Angeles has made the playoffs four straight years, but it has failed to advance past the Western Conference semifinals. Last year, the Clips raced out to a 3-1 lead in the semis, only to fall in heartbreaking fashion in seven games to the Houston Rockets. Now The Truth believes he can be the missing piece that makes Los Angeles a frightening title contender.
"No way, if I was in that locker room I wouldn't have allowed that to happen," Pierce said. "You picture yourself being that voice or being that guy on the court that can help in those situations. I think I fill a pretty big need for them."
The NBA's fifth-leading active scorer, with 25,899 career points, Paul doesn't need to be a focal point this year. L.A. already has three All-Stars in Blake Griffin, Chris Paul and DeAndre Jordan. The Clips also boast several other solid contributors, including J.J. Redick, Jamal Crawford and Austin Rivers, not to mention new additions Lance Stephenson and Josh Smith.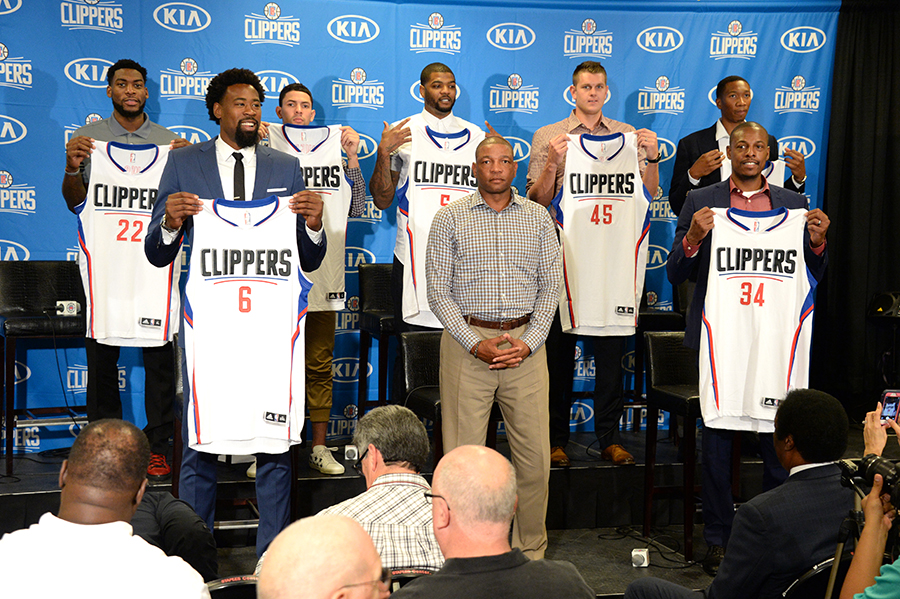 Instead of being the workhorse he was in Boston, Paul is eyeing a different spot in his new team's dynamic. After parting ways with the Celtics in 2013, Paul assumed a veteran's role with the Brooklyn Nets, and later the Wizards, each for one season. He was a driving force behind Washington's impressive showing in the playoffs last year, and he believes he can fill a similar role in L.A.
"I'm a veteran," said the future Hall-of-Famer. "I could be another voice for the locker room, and I could just pretty much fill any role they need me to play, whether it's in the locker room, on the court, as three-man, four-man, team leader…I feel I can just be that, kind of like a, glue guy."
Paul reflected on that season spent in Washington. This time last year, he hoped he would have been able to sign with the Clippers and return to L.A., but he instead ended up in D.C. Still, The Truth relishes the experience he gained with The Wiz in their playoff run, and he is now excited to use that wisdom when he puts on a Clippers jersey in October.
"Would've loved to have been here last year but I had a chance to go to Washington, that was a great experience for me and I think things happen for a reason," Paul explained. "And I think this is the right timing, perfect opportunity here today and I'm glad to say I'm a Clipper today."