Paul Pierce's NBA career is about to come full-circle, in more ways than one.
After an impressive showing in the 2015 playoffs with the Washington Wizards, Paul opted out of the second year of his deal with the Wiz and on Friday, the California native signed a three-year deal to go home and play for the Los Angeles Clippers.
In LA, he'll be reunited with his former head coach, Doc Rivers, with whom he captured the 2008 NBA championship as a member of the Boston Celtics.
A product of Inglewood High School in the Los Angeles area, The Truth has never been shy about his desire to return home to play in L.A. before his career came to a close. He was interested in that opportunity last offseason, but it didn't pan out, and he instead joined the Washington Wizards.
"I thought a lot about L.A.," Paul said last year. "My wife wanted to stay there and put the kids in school. It would have been an easier transition for me being with Doc, being at home. I think I missed out on that opportunity by waiting to see what Brooklyn was going to do. When they eventually said they weren't going to make any moves, I missed that boat. That kind of upset me."
But one year later, the Clippers helped make a dream come true for Paul and his family and now, albeit a little later in his career than he had initially hoped, The Truth is going home.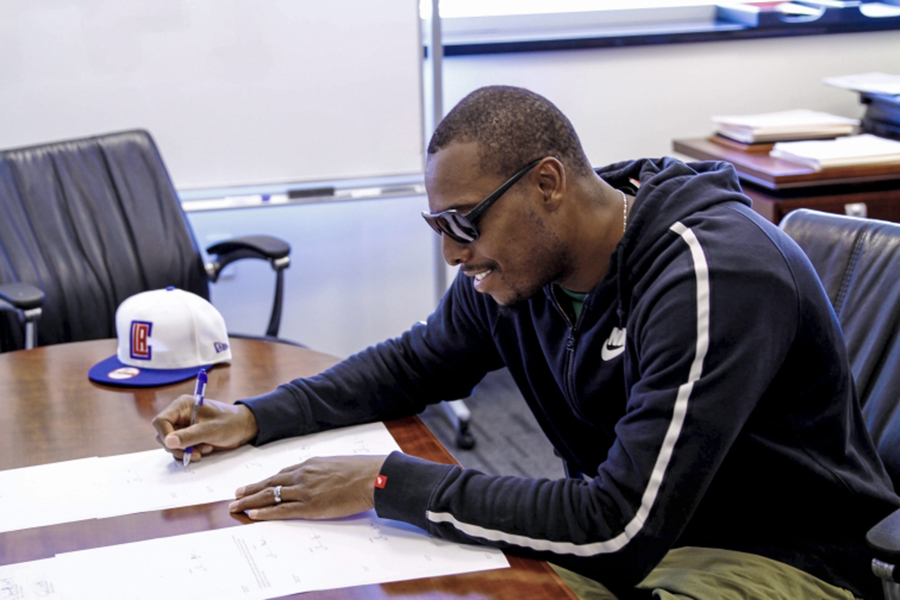 After starring in Inglewood and at the University of Kansas, The Truth spent the first fifteen years of his career with the Celtics, who drafted him with the 10th overall pick in the 1998 Draft.
But a trade from Boston to Brooklyn during the 2013 offseason started a sort of nomadic second chapter of Paul's career. He spent one season in Brooklyn before becoming a free agent and signing with the Washington Wizards last offseason. Through those two stops and in Boston before them, The Truth has shown over the course of his career the valuable piece he can be for a contending team.
Most notably, he led the Celtics to the 2008 NBA title, where he was named NBA Finals MVP. He has been lauded for his clutch play throughout his career, in Boston and during his one-year stops in Brooklyn and D.C.
For the Nets, he came through with an incredible last-second block of Kyle Lowry in Game 7 of the Eastern Conference's first round. That stuff sent the Toronto Raptors packing, and the Nets onto the quarterfinals, where they were eliminated by LeBron James and the Miami Heat.
After spending one year in New York, Paul joined a budding young Washington squad that was in need of a veteran spark plug, and he was just that, particularly in the postseason. The Truth was purely profuse with big-time buckets, as he guided the Wiz in a four-game sweep of the Raptors, and then nearly pulled them to an upset of the East's top-seeded Atlanta Hawks in the second round of the playoffs.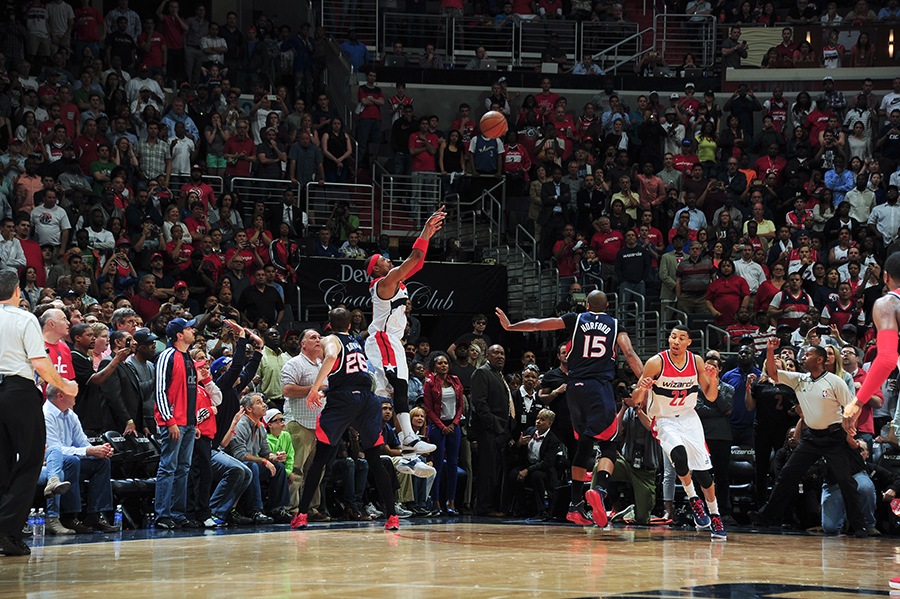 Now, Paul will serve as a welcome addition for the Clippers, who have been on the cusp of joining the NBA's elite. Los Angeles has made the playoffs each of the last four years, but failed to advance past the second round each time.
The Truth has appeared in 158 career playoff games, averaging 20.0 points, 6.1 rebounds and 3.6 assists over the course of his career.
Pierce isn't the 20-point per-game threat he was for most of his career, but in a complementary role alongside established players like Chris Paul, Blake Griffin and DeAndre Jordan, he won't need to be.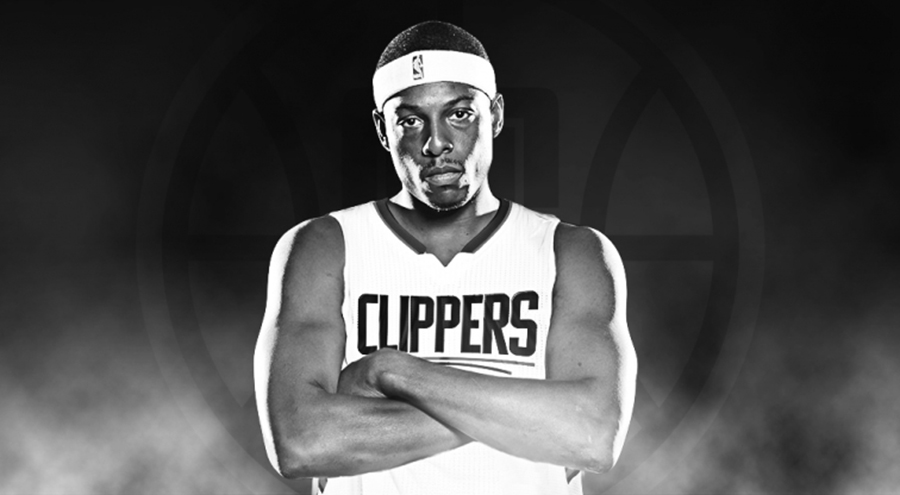 No. 34 has taken well to that role over the last two seasons in Brooklyn and Washington, where he's seen his minutes dip and his production drop as a result of carrying a light offensive load, but has still managed to impact the game as a veteran role player and leader
One reason he's continued to thrive is that The Truth always knows how to turn it up when it matters most. After averaging just shy of 12 points per game in the regular season last year, Paul upped his production to 14.6 points per outing in the playoffs, including an average of 3.3 three-pointers per game, and a jaw-dropping 52.4-percent shooting rate from beyond the arc.
After coaching Paul for nine seasons in Boston, Rivers knows exactly what No. 34 is capable of bringing to Los Angeles, and the Clips coach hopes The Truth can be the missing piece of the puzzle in LA.
"That's why he's so good. Paul's never used his athleticism, that's been his secret to me. He uses timing, and he outsmarts people. He uses his angles; he uses fundamentals," said Rivers in an interview with NBC Sports in March. "I said years ago Paul can play forever; he can play until he decides he doesn't want to play because he'll always be effective. I watched him in our gym this summer, playing with all these young guys in a pickup game, and he dominated the game. These guys are going a thousand miles an hour and here comes Paul. It's just funny to watch. I've seen it up close, and obviously I'm watching it from afar now."
Rivers won't be watching The Truth from afar too much longer, with training camp slated to begin in just a couple months.
RELATED ARTICLES