Shaquille O'Neal had an inordinate number of nicknames over his career: Shaq Diesel, The Big Aristotle, Shaq Daddy, The Big Shaqtus and countless others.
But it was a nickname that he gave to Paul Pierce that has stuck as well as any handle in NBA history.
It was the night of March 13, 2001. The Boston Celtics were nine games below .500 and set to miss the playoffs for the sixth straight season. Without much going their way, they were visiting their cross-country rival Los Angeles Lakers, who were near the midway point of their early 2000s three-peat dynasty.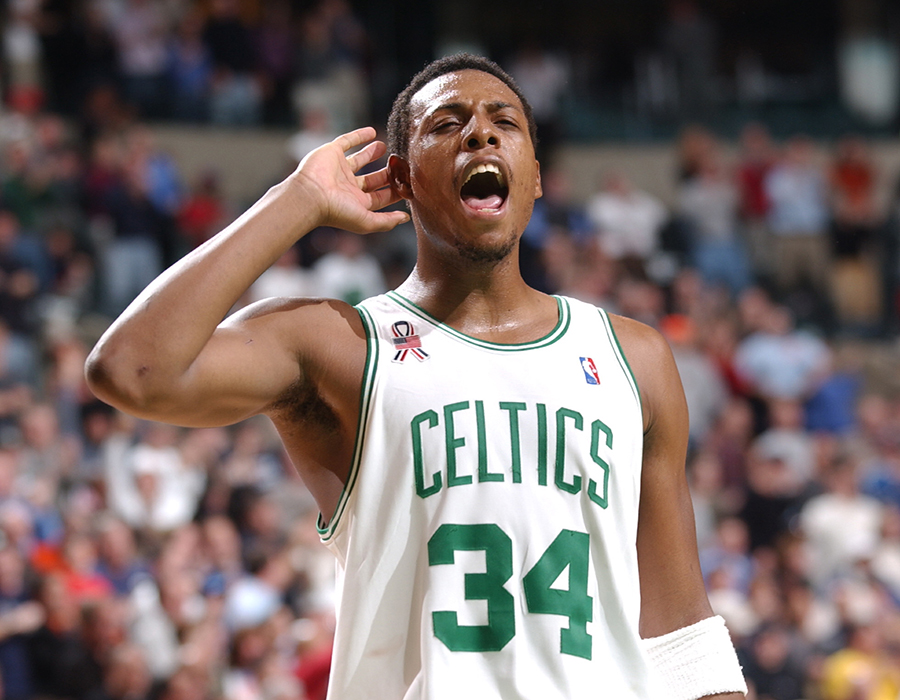 One of the lone bright spots for the C's was Paul, a third-year swingman who was quietly having the best season of his career for a struggling team.
And on that night at the Staples Center, Paul didn't buy into the Lakers championship hype. In just his 185th career appearance, he didn't worry about Derek Fisher, Rick Fox or the Diesel down low.
The LA native simply took it to the Lakers for the best performance of his young career, as he went off for 42 points on 13-of-19 from the floor. He knocked down three triples, turned in 13 points from the charity stripe, and added six rebounds, two assists and four steals.
"That was probably my best game of my career at that point—in the Staples Center," Paul said. "I really got into a hot zone."
Despite a 28-point, 11-rebound game of his own, and a win for his Lakers, Shaq felt compelled to give Boston's No. 34 the credit he deserved.
"Some special players just don't get the props they deserve," O'Neal said. "I figured that if I said something on a national basis, then it would stick."
So after the game, the future Hall-of-Fame center who won four NBA titles, an MVP and three Finals MVP awards pulled aside Steve Bulpett of the Boston Herald—and what he said would never be forgotten.
"Take this down: My name is Shaquille O'Neal, and Paul Pierce is the (expletive) truth," said Shaq. "I knew the kid could play, but I didn't know he could play like this. Quote me on that, and don't take nothing out—Paul Pierce is the truth.

"He's the truth because what he's doing is not a lie. That's what you should call him from now on."

When Shaq speaks, those around the NBA listen. So everyone, fans, players, coaches and even Paul himself, did just that.
"That summer, it was kind of weird to me. Usually people call me P Squared, P Double, P. But my friends were like, 'What's up Truth?' And I was like, that kind of has a good ring to it," Paul recalled.
To earn that nickname, The Truth told the world about everything he could do on the floor: Driving dunks, staunch defense, step-back jumpers, long-range bombs and more. The phenomenal performance left the Lakers big man with his jaw agape.
"That day he just played like he was in the league nine, ten years," Shaq said. "He just had a lot of poise, he didn't panic—and he was doing it against the World Champs."
The final score of that contest had LA as 112-107 victors, but after the fact, Paul talked about what Shaq and the nickname has meant to him over the course of his career.
"Coming from Shaq, it meant a lot," Paul said. "Because you're talking about one of the all-time great players. When I was in high school, I had a poster of Shaq on my wall."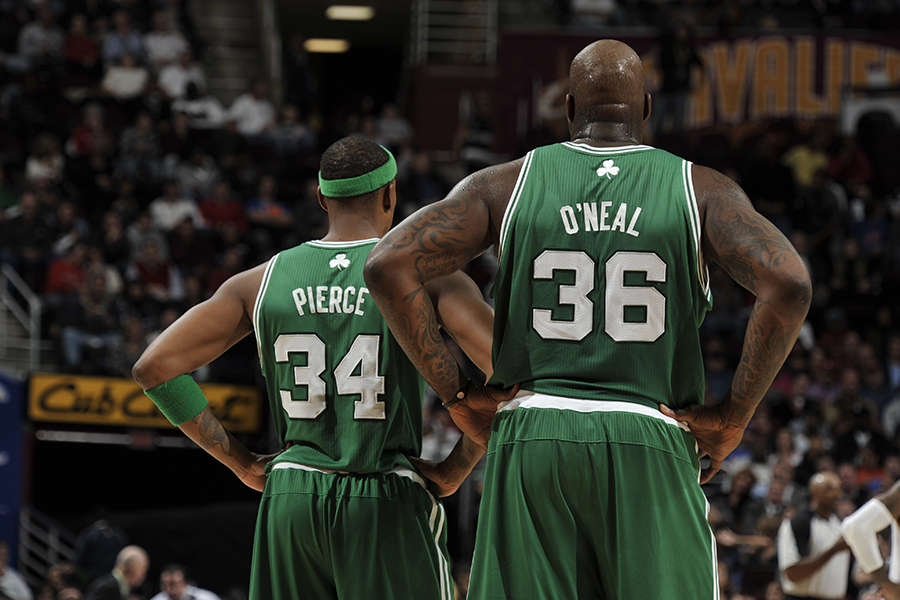 "You really don't know what's going to stick," Paul said. "But at that time, being a young player, getting those type of comments from one of the greatest players, it does a lot for your confidence truthfully. That kind of thing really does a lot for a young player. Not a lot of guys get a nickname. You feel like you've got to live up to it."
And so, the legend of The Truth was born.