Draft day drama is inescapable.
In every draft, in every major sport, there's always one prized prospect who— for one reason or another—sits in the dreaded green room, waiting for his name to be called, watching his peers take the stage one-by-one ahead of him.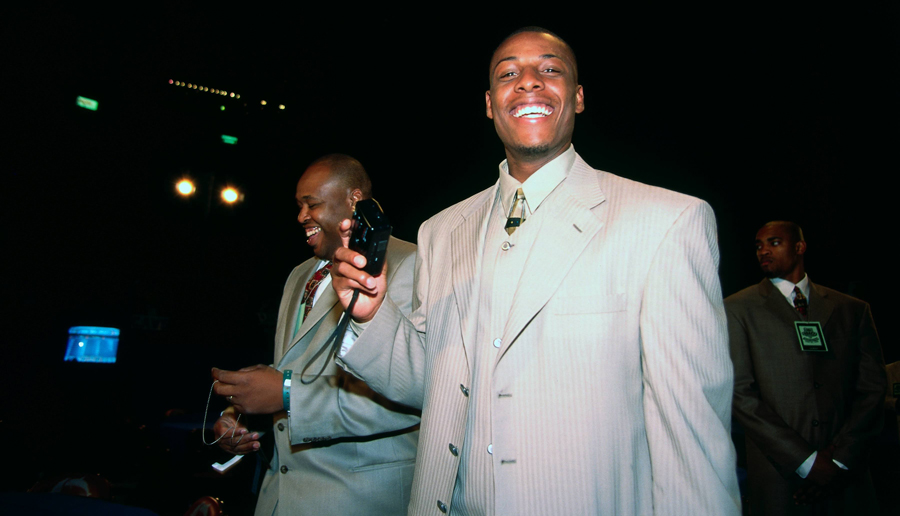 In the 1998 NBA draft, Paul Pierce was that prospect.
By the time all work was done at General Motors Place in Vancouver, four picks inside the Top 10 of the class were traded. But as all the scheming and dealing went on, Paul was the odd man out.
The player who would later earn the nickname "The Truth" was as high as No. 2 in some draft projections. So when then Boston Celtics coach Rick Pitino saw the Kansas Jayhawks star still on the board at No. 10, he pulled the trigger on what is regarded as one of the top draft-day steals ever.
"I'm in a state of shock right now," Pitino said minutes after selecting Paul.
Pitino, now coach at the University of Louisville, recounted the story via The Courier-Journal. He and the Boston brass were sold on drafting Dirk Nowitzki after taking him through a secret workout in his home country of Germany.
However, the Dallas Mavericks pulled off a draft-day deal to jump up ahead of the Celtics and take Dirk at No. 9. Pitino and Co. were crushed to hear that they missed out on the dynamic European, but were stunned to see that Paul—whom they saw as a Top Three pick—was still on the board.
"We were scurrying, thinking something's wrong with Pierce, who was supposed to go two or three in the draft," Pitino recalled. "Now everybody's wondering, all these things come up of why he slipped."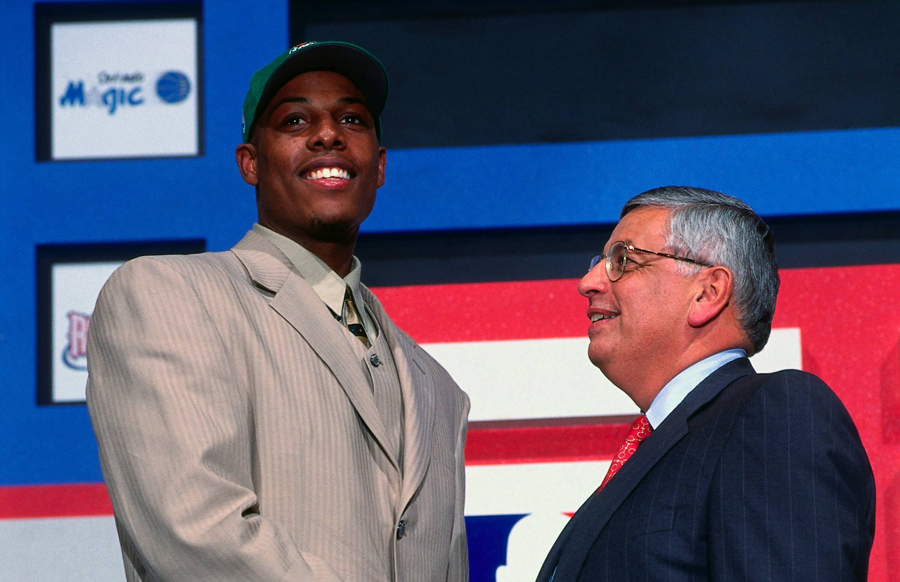 The answer to the question that burdened Boston on draft day is a funny one in retrospect. Denver Nuggets general manager Dan Issel labeled Pierce as perhaps "a little soft," as Jackie MacMullan wrote in Sports Illustrated.
No. 34 has spent his entire career disproving that label, playing with a sinister level of tenacity and determination on both sides of the ball. But even at the time, Issel's statement was looked at sideways by some. Golden State Warriors general manager Garry St. Jean—who selected future All-Star Antwan Jamison six picks ahead of Pierce—praised Paul for the ability shown in workouts.
"That talk about Pierce is baloney," St. Jean said. "He had a great workout with us. He might have more ability to score than any other rookie because he can drift and shoot, can come off the screen, can break you down off the dribble and can go down to the box and score."
It just goes to show how quickly a little gossip can change perceptions in a draft. It resulted in Sports Illustrated tabbing Paul as one of the "losers" of the draft—but also in Pitino earning a "winner" tag for the night.
The gossip also prompted Boston to make a frantic call to Roy Williams, Paul's coach at Kansas, to ask about his health before making him a Celtic.
"Somebody called Roy Williams right away (and asked) 'Is there any problem with Pierce?' He had a clean bill of health," Pitino said. "We were very excited that Paul Pierce slipped to 10."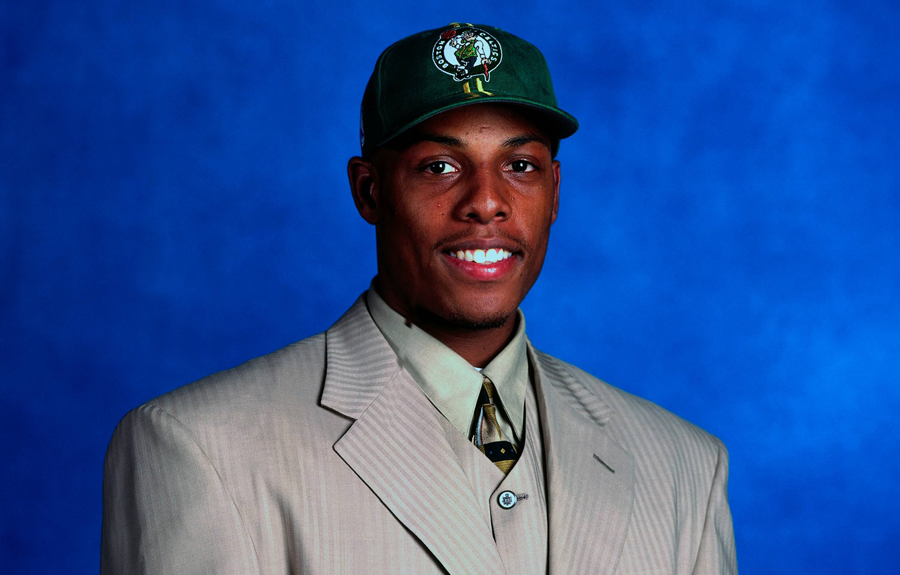 Paul went on to play 15 years in Boston, where he won an NBA title and made 10 All-Star teams before joining the Brooklyn Nets in 2013.
Meanwhile, Nowitzki won an NBA crown of his own with the Mavs, while making 12 All-Star appearances. Vince Carter joined Paul and Dirk as the only other All-NBA performer in the draft, while Jamison and Rashard Lewis each made All-Star teams, but were never named All-NBA. The first three picks—Michael Olowokandi, Mike Bibby and Raef LaFrentz—had zero All-Star appearances between them.
A few years ago, ESPN looked back at that 1998 class and outlined a crystal ball scenario of where the players would go in an ideal do-over. Dirk came in at No. 1, and Paul was slotted at No. 2—right where he was on many boards before his draft-day slide.
"Everybody always asks me the question now: 'Who would you rather have had, Pierce or Nowitzki?'" Pitino said. "It's an interesting debate as to who is the better basketball player between the two of them."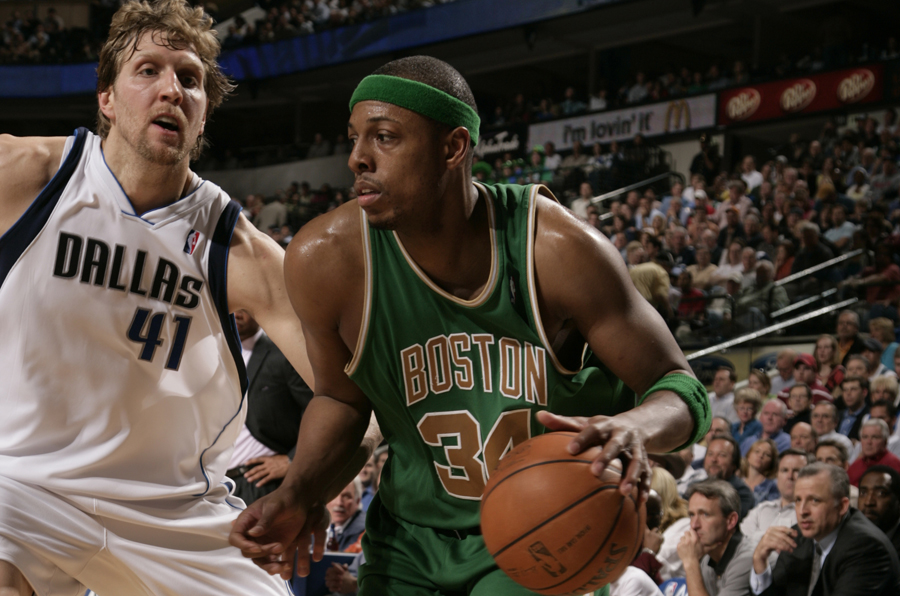 Both players can lay claim to a NBA title and a horde of All-Star appearances, so that debate will likely wage on until after both are inducted into the NBA Hall-of-Fame. But there's little doubt that both the Celtics and the Mavericks are happy with their outcomes at No. 9 and 10 in the 1998 draft.
"This was a hell of a Plan B," said Chris Wallace, who was Boston's assistant GM at the time. "I felt Paul was one of the three best players in the draft and it just shows you it's better to be lucky than good. I've been doing this a long time with seven teams and 25 years and that was one of the greatest dealings I've ever had in the NBA. I never dreamed we'd get Paul Pierce."
RELATED ARTICLES