Paul Pierce earned a start in a tough Western Conference road test on New Year's Eve against the Oklahoma City Thunder.
The Truth tallied five points and added three rebounds, but the Los Angeles Clippers slipped into an early hole against Russell Westbrook and Co. and never could climb out, falling 114-88.
"At the end of the day, we have to get through this," head coach Doc Rivers said. "We have to learn something, learn something about each other, too. That's what the coaches see. You can learn a lot about your team when you're struggling. It's hard to learn when you're winning."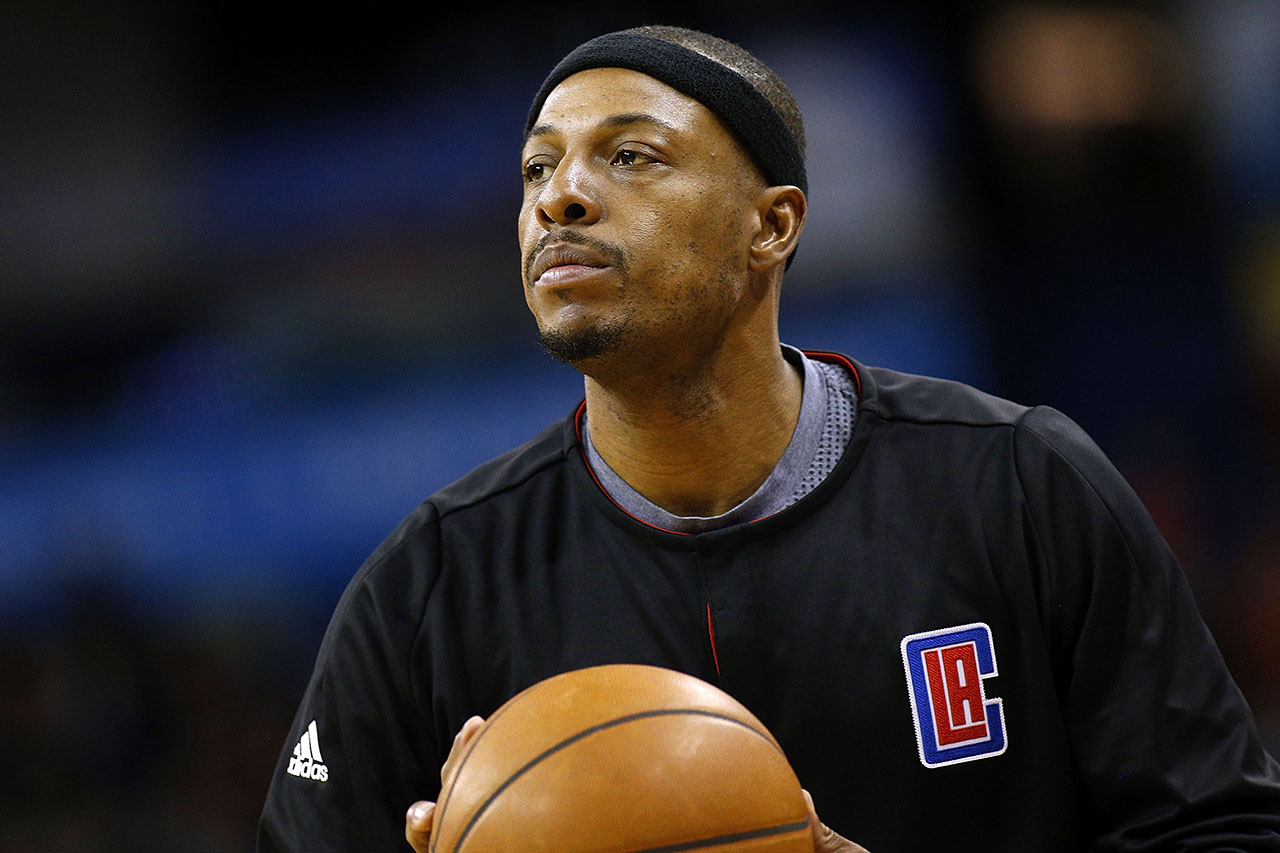 No. 34 scored the first three points of the game, splashing a 17-foot jumper off an Austin Rivers assist and later hitting the front end of a pair of free throws. However, the Thunder scored the next nine points and went on to win the first quarter 33-12.
The Clippers never could recover from that rough opening period. Paul hit a jumper late in the second quarter, but L.A. went to the locker room carrying a 29-point deficit, 69-40.
"Doc's our leader," guard Jamal Crawford said. "So we follow his lead. Obviously, this isn't what we want to be going through. We just have to keep fighting, keep fighting until it turns."
NEXT UP
When the calendar turned, so did the fortunes of the Clippers. L.A. opened 2017 on a four-game win streak, topping the Phoenix Suns, Memphis Grizzlies, Sacramento Kings and Miami Heat.
Los Angeles will host the Orlando Magic on Wednesday, Jan. 11, looking to make it five consecutive wins.
WESTERN CONFERENCE STANDINGS – 1/9/17
1. Golden State Warriors (32-6)
2. San Antonio Spurs (30-7) – 1.5 GB
3. Houston Rockets (30-9) – 2.5 GB
4. Los Angeles Clippers (26-14) 7 GB
5. Memphis Grizzlies (24-16) 9 GB
6. Utah Jazz (23-16) 9.5 GB
7. Oklahoma City Thunder (22-16) 10 GB
8. Portland Trail Blazers (16-23) 16.5 GB