Paul Pierce and the Los Angeles Clippers wrapped up preseason play on a high note, taking down the Sacramento Kings on the road Tuesday, 92-89.
With that, the Clippers finish exhibition play with a 3-3 mark, alternating every other game with a win.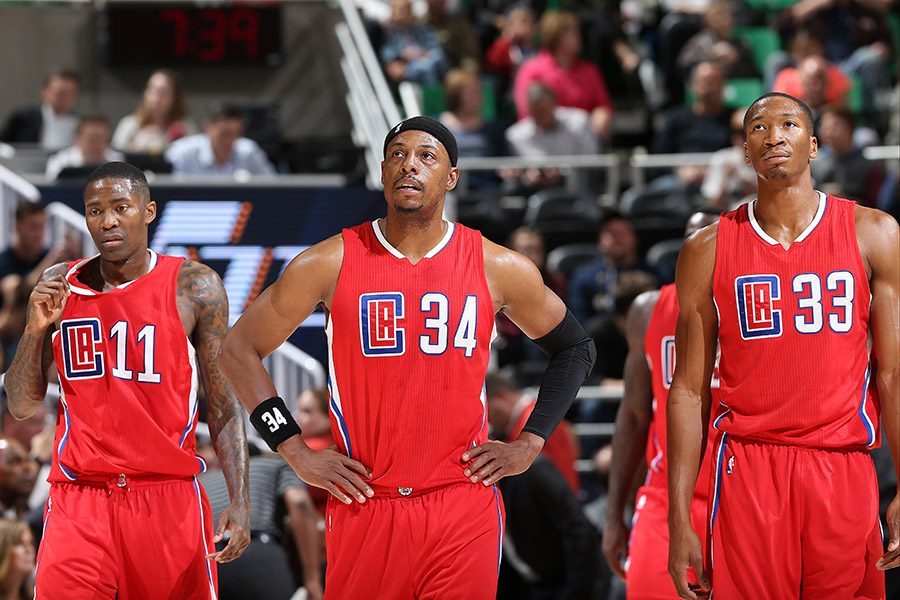 Paul rested during the Clippers' victory in Sacramento, but five of his teammates registered double-digit scoring to secure the result. Shooting guard J.J. Redick led the charge with 18 points on 7-of-11 shooting and three triples, while power forward Blake Griffin added 12 points and a team-high six rebounds and four assists. Sacramento center DeMarcus Cousins led all scorers with 23 points, adding eight boards and two assists as well.
The difference came from deep, as the Clips drained more than twice as many triples as the Kings. L.A. shot 46 percent from the field, 36 percent (12-of-33) from three-point range and 91 percent from the line, while Sacramento shot 42, 23 (5-of-22) and 89 percent, respectively.
Despite trailing by 14 points to start the final frame, Sacramento surged in the fourth quarter to nearly complete the comeback. The Kings caught fire from deep late in the fourth, draining back-to-back triples to make it a 90-87 game with seven seconds remaining. That was the closest the Kings came to earning the win, as they also finished preseason play with a 3-3 mark.
While Paul earned a night of rest on Tuesday, the 18-year veteran contributed in the Clippers' 104-78 setback the night before against the Utah Jazz. No. 34 finished with four points and a preseason-high three rebounds over 13 minutes, as the young Jazz team won their second against the Clips in exhibition play.
The Clips kick off their regular season at the Portland Trail Blazers on Thursday, Oct. 27. Tipoff from Moda Center is set for 7:30 p.m. PT.