Paul Pierce officially went to work on his first season as a member of the Los Angeles Clippers this week and, true to The Truth's form, he began his first Clips Camp with a proclamation.
If the Clippers accomplish their stated goal of winning a NBA Championship, Paul's first season in Los Angeles will also be his last, not only with the team, but also in his NBA career.
"If we win this year and win a championship I'll probably be done with basketball just to be honest," The Truth told reporters at Clippers media day last week.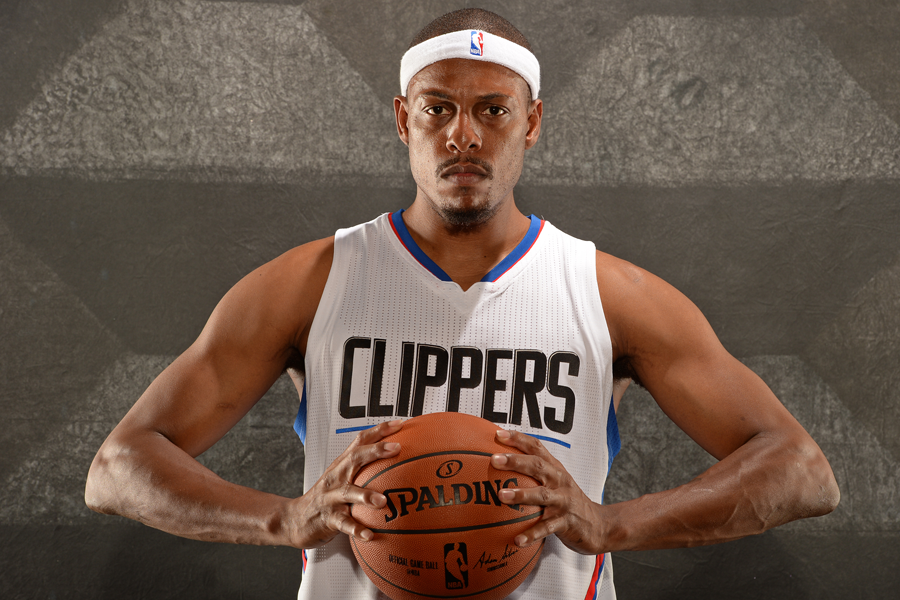 The declaration drew some attention and grabbed some headlines. It also didn't come as a surprise to many that Paul, a 17-year NBA veteran, is looking to ride off into the sunset soon. Still, it's important to note that this could be the final year NBA fans get to see No. 34 playing professional basketball.
But for Paul, that decision is still a long ways off, and his focus right now is on accomplishing that championship goal in Los Angeles first and foremost.
The Clippers began taking steps toward that goal when they opened training camp last Saturday on the campus of UC Irvine. Due to an upcoming trip overseas to play preseason contests in China as part of the NBA Global Games, they were among the first teams in the NBA to open camp, and they did so with a rigorous four-day stay in Irvine to kick off their preseason training program.
Back in his home city for the first time in his playing career, Paul was just thrilled that training camp had finally arrived. He began an important campaign for the Clippers with his mindset was geared towards getting better on the court, fitting in with his new teammates and working toward contending for that championship he and his teammates seek, regardless of whether or not this will be his farewell season.
"It's an awesome feeling. Not only to come home. If I didn't think this team had a chance, no matter home or not, I probably wouldn't have decided to be a Clipper," Paul said. "It's just the perfect time I believe. The opportunity just to be here, to play with a team I think could possibly win a championship."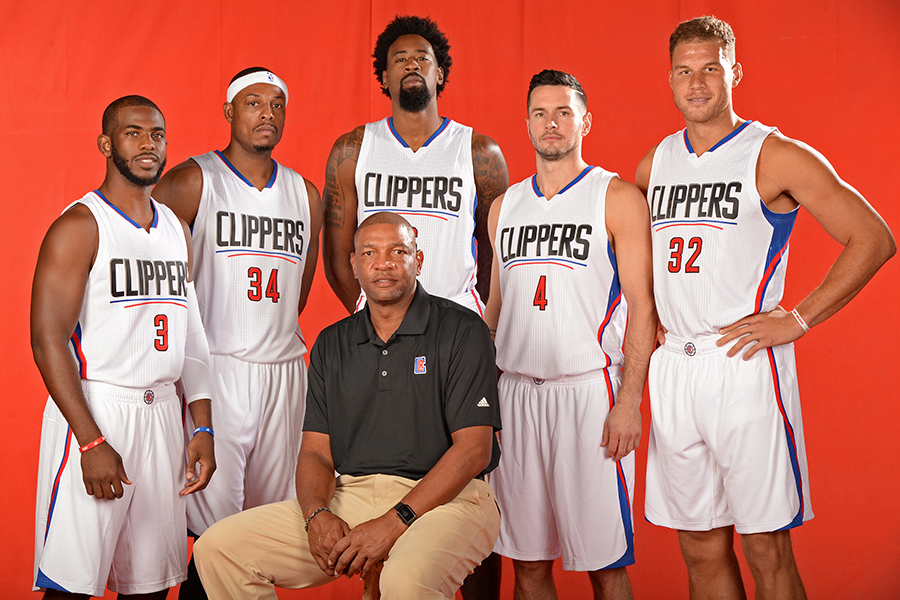 After the 17-years of hard work he has put into playing professional basketball at a high level throughout his illustrious career, training camp is a routine for Paul at this point. But entering his 18th NBA season, Paul is also taking a vastly different approach to this stage of his career and how he sees himself fitting into a team. That's part of the reason why he pursued a union with the Clippers.
Being part of such a talented group in LA, coupled with playing in front of his loved ones and friends, makes for a fitting way for the future Hall of Famer to close the curtain on his career, be that at the end of this season, with a championship to hoist, or a few years down the road.
"At this stage of my career I don't think I have much basketball left," The Truth said. "Whether it be this year or maybe one more year, to come home and play in front of family and friends and possibly win a championship it's like a dream come true."
Part of the transition for No. 34, at this stage of his career and on such a talented team, will be fitting into a role that suits both he and the team throughout the entire season. Exactly what role Paul will fill with the Clippers remains unclear. But The Truth isn't sweating it.
When asked last week what his role with the team will be this upcoming season, and specifically how he would feel about coming off the bench in an effort to cut down on his minutes, he noted that he has a great deal of confidence in whatever way Doc Rivers — who has coached him for longer than anyone else, and who he trusts with such decisions — decides to utilize him.
"

[Doc and I] got a chance to talk about it a little bit. I'm open to what role Doc is willing for me to play. Whether it'll be a starter or off the bench, at this point I just want…he just wants what's best for this team, what he thinks is the best thing moving forward for us to have a chance to win," Paul said. "I think my whole game plan for this 82-game season, it's long, I'm not the young player I used to be, I know my minutes are going to be down, so I think the idea is to get through the season injury free and hopefully just be ready for the playoffs man."

Paul revealed while speaking with reporters at Clippers camp that knowing Rivers as well as he does has definitely aided his transition to Los Angeles. So too has the fact that he's been practicing with some players on the Clippers for a while now, a process which began before he even joined the team.

"[Being back with Doc] is great. Not only Doc, but I've been playing with these guys in the summertime for years now," Paul said. "Coming to the gym and the Clippers facility playing against Chris and being around him and Blake, it's like I already know these guys, on top of the fact that I had already played with Doc for a number of years, the transition has been real easy."

Paul's role off the court is a little more defined. One of the major reasons the Clippers saw him as a fit and pursued him was to add a veteran voice to the locker room that other players on the team highly respect, and who they will get along with due to his personality and standing in the league.

"I think everybody will enjoy having me around. I'm easy to get along with. I think a lot of people look at me on TV and think maybe I'm an [expletive] or have a tough personality," Paul joked. "But I'm really a nice guy and easy to get along with."

The Truth also brings a certain mentality to the team that few players possess. His ability to lift his team in the clutch both with his words and his performance is virtually unparalleled in today's NBA. His presence has already made an impact on teammates during training camp. Shooting guard J.J. Redick was complimentary of the energy No. 34 has brought to the court in Clippers training sessions.

"He gives a certain juice and swagger to a practice," shooting guard J.J. Redick said.

After one training camp practice this week, Paul elaborated on how he thinks his veteran presence will be beneficial to helping the other leaders on the Clippers mentor young players and share with them the experience that has allowed him to have a long, successful career as a player in the NBA.

"I'm just trying to fill in where it's necessary. C.P., he's our Captain," Paul said of Clippers point guard Chris Paul. "It's just going to be another voice just to help us along and get thorough the year, help the guys on the bench and just be a veteran presence whenever I can. I'm not going to overuse my voice because you got guys with a lot of experience here, but I'm going to be here to share my experience and share what it took when I was able to get to the mountain top."

In addition to providing an emotional boost, The Truth can provide plenty of practical advice for his teammates. Part of that will be sharing some of his strategies for staying healthy over the years. Paul has missed more than 12 games in a season just once in his career and has continually kept himself in the best possible shape he can be — both mentally and physically — for the long haul of a season.

Over the years he's changed some aspects of his routine, but it's all about being ready—especially when the postseason arrives.

"I think you learn new innovative ways to get better, as far as getting in shape, what you eat, just being prepared physically and mentally, knowing when to rest, you become a lot smarter," Paul explained. "I think when you're young, you're just so worried about improvement and developing…I am who I am at this point, right now it's all me just me being in shape and making sure I'm healthy."

The Clippers completed Paul's first training camp in Los Angeles on Tuesday and have begun preparing for their first opponent, the Denver Nuggets, who visit Staples Center on Friday night. Tip-off of that contest is slated for 7:30 p.m. PT and the game can be seen on Prime Ticket.